Super-easy and nutritious. Perfect for a light meal or as an appetizer.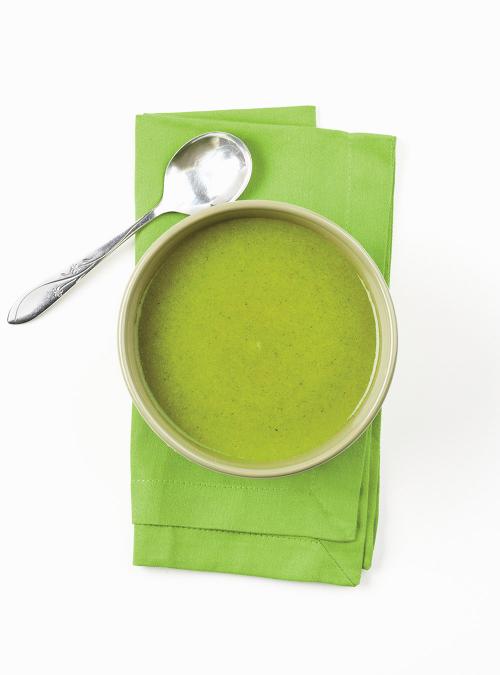 INGREDIENTS
5 cups (1.25 litres) chicken broth
6 cups (1.5 litres) broccoli, cut into small florets
1 onion, chopped
Salt and pepper
PREPARATION
In a large saucepan, combine broth, broccoli and onion. Season with salt and pepper. Bring to a boil and simmer over medium heat for about 15 minutes or until vegetables are tender.
Pour soup in the blender. Reduce until smooth. Adjust the seasoning and serve.
Full Article at: https://www.ricardocuisine.com/en/recipes/4799-cream-of-broccoli-soup—-